Software, Gear, Discounts
Infrared camera converted by LifePixel
https://tinyurl.com/Lifepixel-IR
My Olympus camera was converted by LifePixel https://tinyurl.com/Lifepixel-IR.
I did a full spectrum conversion so that I can put a visible filter back on if I wanted to bring the IR as a backup camera. I then use one of these two filters, either of which I cvan also convert to BW.
Filter Band:Hyper Color Infrared (470nm) and Filter Band:Super Color Infrared (590nm)
Want more info? go to
https://tinyurl.com/Lifepixel-IR
and then "
start here"
Backup your computer files using Backblaze https://secure.backblaze.com/r/01xgy1
We purchase our photography gear from Hunts Photo. A pdf containing links to the gear that we use, as well as discounts, can be downloaded here
http://tinyurl.com/cuchara-gear
http://www.huntsphotoandvideo.com
We purchase our photo gear from Hunts Photos – they are big enough to have what you need but family owned and small enough to help you and answer your questions (and they stand by their products). Contact Alan Samiljan (asamiljan@huntsphoto.com or 781-462-2383) and let him know that you attended a class or a program or workshop with us (or read our blog) and he will give you discounts on the gear that we use. Hunts Photo 100 Main St. Melrose, MA 02176 (781-662-8822).
Hunts will work with you for your photographic needs. If any code does not work then please call Alan and he will help you place your order over the phone.
Hunts is always willing to work with you for your photographic needs!!
FYI, we only list items that we personally use and we do not receive a commission on items ordered thru Hunts.
Wacom.
Per Gary Farber of Hunts we can offer your students a special price along with free Shipping on the Wacom tablets. Please contact George Trickel
gtrickel@wbhunt.com
781-462-2340.
Wacom PTH 451 $239.99. Wacom PTH 651 $329.99
Topaz Plugins 15% off
We just love, love, love their products. We use Clarity or Adjust on the majority of our images.

Enter the discount use code breaphotos for 15% off Topaz products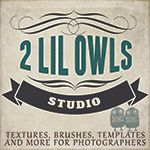 This is a stand alone version, you do not need elements, PS, etc.
OTHER COMPANIES AND PRODUCTS THAT WE USE:
Bellvue Avenue
Photoshop Actions, Overlays, Slies, etc.
Lots of Pop and Whimsy!
Smugmug
Great website company
sign up here
Get 20% off your subscription
Borrow Lenses
We have had good experiences renting equipment from them
Animoto:
Videos created with Animoto
MCP Actions:
Photoshop actions to make editing and retouching simple and flexible.
Totally RAD
Borrow Lenses
We have had good experiences renting from them
Ebooks at Ian Plant Dreamscapes
Topaz Adjust is a wonderful product. I use photo-pop quite often! Lisa